Your vacation should be about YOU! Our luxury crewed yachts are catered entirely around your wants and needs. You decide where to go, when to relax, when to play and the chefs on board will make gourmet meals for you just the way you like them.

• Staff: The boats are staffed with professional captains and cooks who will ensure that your stay onboard is a success
• Choices: There are over 700 private yachts with crews available for charter, both sail and motor.
• Customer Satisfaction: We pride ourselves in caring for each client's vacation thoroughly. We have achieved a reputation for quality charters and satisfied clientele.
• Entertainment: Onboard you will enjoy gourmet meals, beverages, snacks, wine and liquor as well as an array of "water sport toys"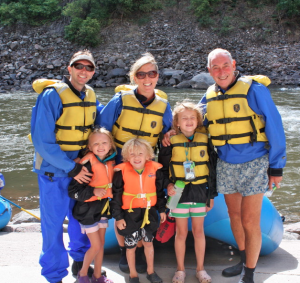 • Privacy: Enjoy a boat entirely comprised of your family and friends. YOU have the power to chose who you cruise with!
• You Call the Shots: You control what you do and when! We are happy to assist you with creating an itinerary
• Professionally Trained and Fully Prepared Staff!
Cancellation Policy:
If a trip is cancelled the money paid up to that date is non-refundable unless the yacht is rebooked for the same dates in which case the money will be refunded without any cancellation fees. If the yacht is only booked for a portion of the dates, there will be a prorated fee. Many companies offer cancellation travel insurance. Click here for more details or call Susan at  800-922-4833 and she will assist you with travel insurance.
"Inclusive" Versus "Plus All Expenses"
Many yachts that base in the Caribbean are offered as "inclusive." This means that the price includes the yacht, food, crew, beverages and the equipment found aboard. Unfortunately, airfare, off the ship excursions and exceptional bar requests are not included. Some other yachts operate on a base rate "plus all expenses" system. You decide what food, beverages, etc you would like and you are billed for these expenses. There is also a fee for fuel for the yacht that you will be informed of depending on which one you select. For more information call 800-922-4833.